"Be the change you want to see in the world" Gandhi.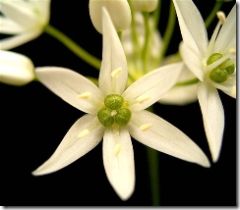 About Us
Jan Reed - a psychologist with a passion for sustainable communities, Jan has worked within education and the public sector for 20 years. She has written and developed educational resources and programmes that have been celebrated nationally and internationally.
Nick Reed - a succesful arts and events manager, Nick is committed to developing communities through the arts and environmentalism. A successful fundraiser, he has over 20 years' experience of building management and organisational development and is an Eco-Schools adviser and trainer.
How can we help you?
We can support with community development, whole-school energy reduction, events, training, fundraising, resource writing and so much more. Drop us an email for an informal chat.
Both Jan and Nick are qualified PRINCE2 Practitioners.
See some of our previous successes here...
Wi

ld Garlic Training Ltd has the experience to help you grow and reconnect

Registered Company: 7983992